Private Auto Broker – specializing in Luxury Vehicles, plus Electric & Hybrid
Serving Colorado
A CONVENIENT WAY TO BUY OR LEASE A NEW VEHICLE.
Let's Start Your Car Search
Evaluating a Trade-In or a Lease Buy-out
My experience as an ASE-certified automotive technician gives me a superior ability to truly evaluate your trade… helping you avoid disappointment and maximizing your value.
And I'm not tied to one source… I can put your trade out for bids – like an auction!
We are in interesting times - and navigating a Lease Buy out can be stressful.  Most leasing agreements include an estimated buyout price in the contract. However, keep in mind that there is usually a chance to negotiate an even better deal - and I have the experience to get you the best offer.
Shopping for YOUR Car
Unlike a salesperson at a single dealership, I have access to every car made. That puts me in the enviable position of starting from your preferences, doing all the research and legwork from the ground up, and finding and taking advantage of "hot bargain" deals. They're out there. I can find them. 
Any make; Any model.
Financing or Leasing
Another difference between my service and that of a dealership is that I have access to far more financing and leasing options.
There are 38 different manufacturers who each have their own financing offers, and
I can put you on the inside track for any of them. And I can also survey more than a hundred banks and credit unions & manufacturer-sponsored lenders.  My goal is to find the best financing for your particular situation.
Simplifying the Transaction
All that paperwork and hassle?
Say goodbye to it! I do all the paperwork, title work, temporary registration, and tags… ALL the "running around," so my clients don't have to.
What do you do? Sign
and drive. It's that simple!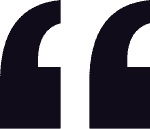 "Not only did I get a great car at a great price, I also got exactly what I was looking for."
about
Wade Dixon has decades of experience in the auto sales industry. 
Wade brings his knowledge and negotiating skills to the table on your behalf. Wade will find your ideal vehicle, negotiate the final price, handle all paperwork, and even deliver your new car to your home or office!
Service
"Client confidence comes from years of automotive expertise, care, and attention to the finest details."
Free Appraisal
I can assess your car and determine its real market value. Contact me to find out more.
Network of Dealers
I will research & locate the new vehicle you've been searching for saving you time, frustration, and money.
Sell your Car  FAST
(or negotiate a lease buy-out!)
I can sell your car quickly and efficiently for the best possible price.
sign up
News & Exclusive offers